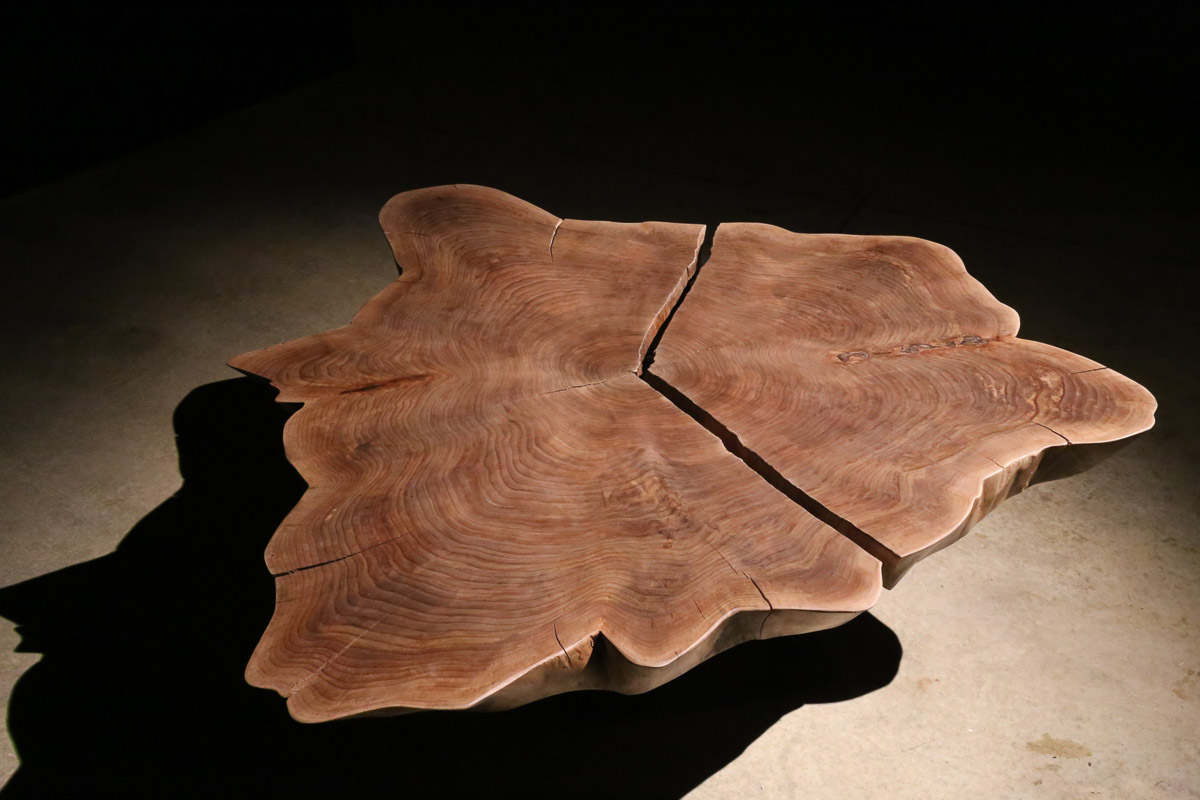 Split Wal 2
This is the coffee table redefined. Whether you're rolling out schematics – or gathering 'round for some overdue socializing, our biggest Split yet lets you do it all atop rustic walnut in elegance and style.
55.5" X 55" X 18.75"
Species: Walnut
Harvest Date: 2015
Harvest Location: North central Sioux Falls, SD
Story: This walnut piece was removed to regain a backyard back. Through a series of difficult cuts and maneuvers with a skid loader and forklift, we brought the walnut slabs to a good home. Now bring this piece to your home.
sale